Early morning Hunger?
Have you ever tried an English Breakfast?
If not, it's time to have a go!
SAY NO TO THE CEREALS!
Here is a simple English Breakfast receipe:
Go to the supermarket, buy some bread/toast/bagels (JOOLS said NO to the bagels but I like them), bacon, eggs, tomatoes and mushrooms.
Don't forget to buy a fresh orange juice.
Quick to prepare, tasty and it will melt in your mouth!
OM NOM NOM!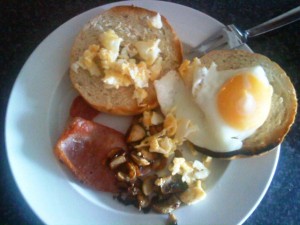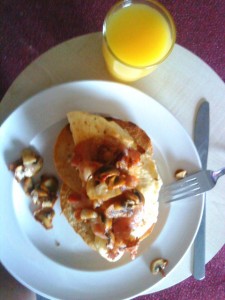 The EC Team
xx
Comments
comments