Hi Guys,
How was your weekend? Did you do anything nice?
Personally, on Friday I attended an Art exhibition with some other people from EC. A very nice one! They were sculptures made of spoons, forks and knives and paintings.
The artists exhibiting at the Grant Bradley Gallery are Barry Lewis, Ruth Garrood, Chris Prior and Andy Council.
I recommend you go, you will be charmed by the sculptures that recreate a safari as well as paintings of animal and human forms.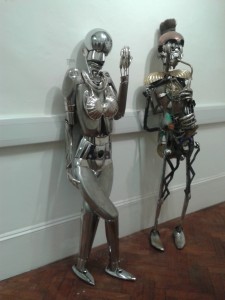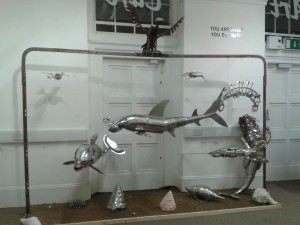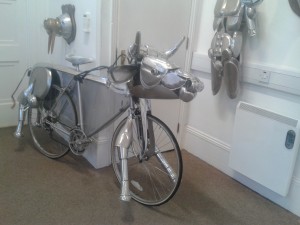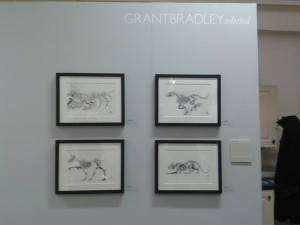 And on Sunday afternoon we went to have typical English afternoon tea & scones.
What are scones? Scones are the easiest English teatime treat. They often have dried fruit or cinnamon. So scones are a single-serving cake or bread, they are usually made of wheat, barley or oatmeal with baking powder and are baked on baking trays. They are lightly sweetened.
The scone is a basic component of the cream tea or Devonshire tea. It differs from a tea cake and other sweet buns.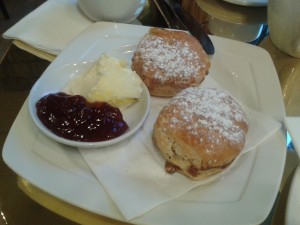 It's the start of a new week of course and activities. So let's see what EC Bristol is offering this week!
Join the Bowling Activity tomorrow 13th November.
On Saturday 17th November, a new trip will be organised to Stratford-Upon-Avon and Bourton-on-the-Water and we highly recommend you go.
It's a perfect opportunity for you to visit William Shakespeare's house and walk around his town.
And, like each week, we are organising the Orientation Tour, Bridge Walk, EC Social and Art Afternoon. We count on you! We want you to join our EC Bristol activities & trips!
Please have a look below at our weekly calendar: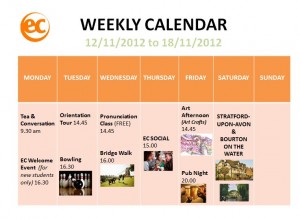 Have a great week!
The EC Bristol Team xx
Comments
comments