Hi Guys,
We've had such an amazing and exciting week!!!
Unexpected and Surprising moment: The Queen in BRISTOL.
She came really close to EC BRISTOL School (only 15 paths away from it)!!! Can you imagine that? Some of our students can now say that they saw THE QUEEN.
Her Royal Highness Elizabeth II visited Bristol on Thursday morning for the first time in 7 years. The Royal Couple arrived by Royal Train just after 10am and made their way in the State Bentley Limousine to the Bailey Caravans Factory in Ashton. Then The Queen and The Duke of Edinburgh made their way to one of the oldest historic buildings, Bristol Old Vic Theatre, where she and husband Prince Phillip watched a performance of Peter Pan. The Queen also visited nearby M Shed where she had lunch.
Bristol welcomed her with open arms.
Check out our pictures and videos on our EC BRISTOL Facebook Page.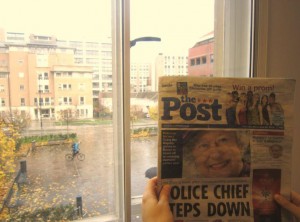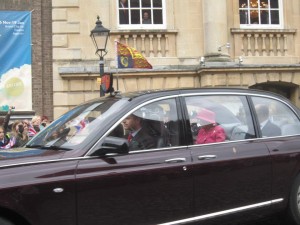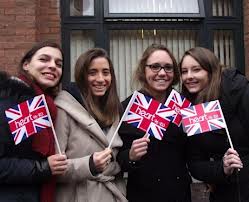 Joyful and Exciting moment: The making of the EC Bristol Christmas video.
On Tuesday we recorded a few shots with our own Father Christmas Ingmar Albig (director of the school) and other members of the staff. And on Thursday we made the final shot. On Friday everything was ready! Ready to be sent to all the EC Schools.
Do you want to watch the EC BRISTOL Christmas video? No worries, you will be able to watch it on our Facebook Page next month!!!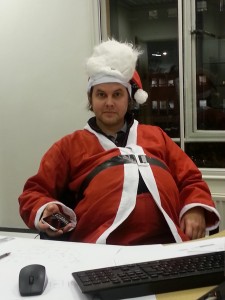 Time goes so fast. Next week is already the last week of November!!!! Are you looking forward to the Christmas holidays? What are your projects?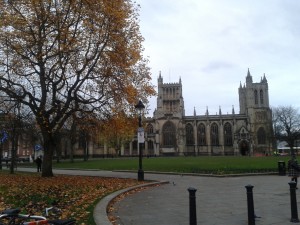 Involving moment: Yes EC Bristol is taking part in Movember, What is Movember? During November each year, Movember is responsible for the sprouting of moustaches on thousands of mens' faces in the UK and around the world. The aim of which is to raise funds and awareness for mens' health, specifically prostate cancer and testicular cancer. You can register online at movember.com.
The rules are: each Mo Bro must begin the 1st of Movember with a clean shaven face. For the entire month each Mo Bro must grow and groom a moustache. What's more each Mo Bro must conduct himself like a true gentleman.
Have a look below at our Mo Bros (Jools, Operations Manager and Ansel) and Mo Sista (Ana, School Administrator).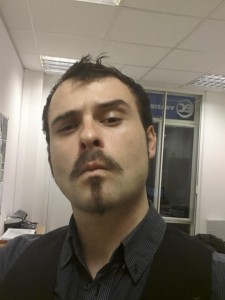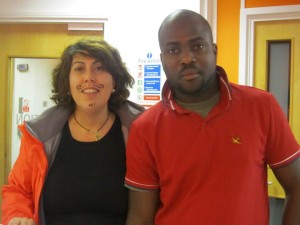 Disappointing moment: Unfortunately, our organised trip for STONEHENGE and SALISBURY has been cancelled due to a lack of people going. What's more our Activity Leader was feeling sick. We are really sorry for its cancellation but we will try to re-organise it soon.
Was Stonehenge a temple for sun worship, a healing centre, a burial site or perhaps a huge calendar? How did our ancestors manage to carry the stones using only the most primitive of tools and build this amazing structure? Stonehenge will always be surrounded by mystery.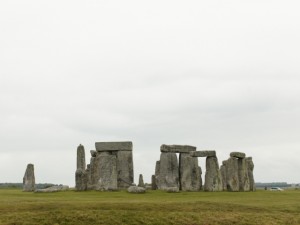 Stonehenge was constructed in three phases. It has been estimated that the three phases required more than thirty million hours of labour. But what is Stonehenge? It is a prehistoric monument located in the English county of Wiltshire and it is composed of a circular setting of large standing stones that have been dated to about 3100 BC.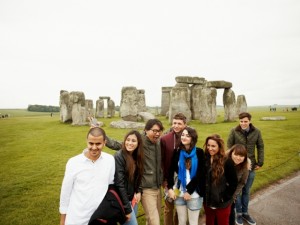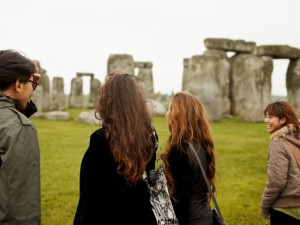 Have a great weekend !!!
The EC Bristol Team xx
Comments
comments