Hello,
So, it's 9 days until the release of Peter Jackson's film adaptation of 'The Hobbit' and we at EC Bristol cannot "flippin" wait!! How many of you guys are going to see it? Fancy going together as a big group?
Anyway, we hope everyone is well!
Christmas is getting nearer now! How are you going to celebrate it? Have you started your Christmas Shopping yet?
Do you have a Christmas Tree? Personally I bought a mini, real and cutey one.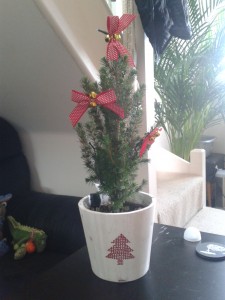 What's more, yesterday we received our Christmas Tree in EC Bristol. Yippie! The students all took part in decorating the tree. But it's not finished yet.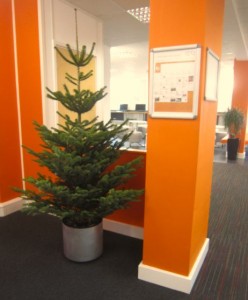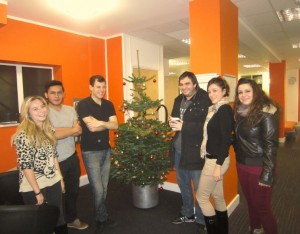 It is really nice that the spirit of Christmas is spreading around the city. Do you know any Christmas songs? No!? Ask to your teachers to teach you the lyrics and then sing them all together.
What are the EC Bristol activities this week?
The students and staff had a great time at the Christmas Tree Decoration and last night's the Multicultural Dinner. What is the Multicultural Dinner? It's an opportunity for you to show off your cooking from your home country and share your culinary delights with all of your friends at EC Bristol. Where is it? The Dinner takes place at 'Phoenix Court' one of EC's Residences near Cabot Circus! Be sure to be there for the next one for lots of yummy treats! 🙂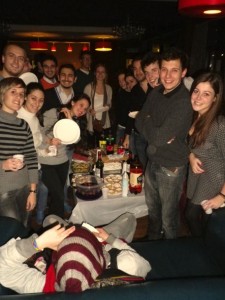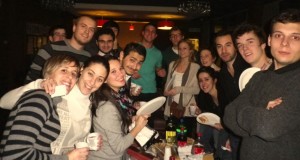 Today on Wednesday 05th December 2012 there is an Academic Lecture and it's free. This is one of the advantages of studying English at EC Bristol. You should all go along.
There is also the possibility to go to our INDOOR CLIMBING activity at 16.00. The previous Indoor Climbing event went exceptionally well. All the EC Bristol students had loads of fun. Check out our pictures on our Facebook page.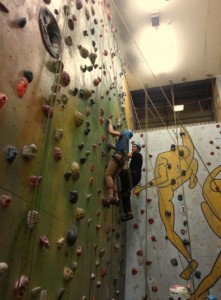 Thursday 06th December 2012. As usual we are organising an EC Social at 15:00 where you can have a chat with some of your mates and other students. Plus there is a Movie Night going on. The movie is the latest TWILIGHT episode: Breaking Dawn Part II.
Plus, we have a new Music Afternoon activity on Friday 07th December 2012. It's a great opportunity for you to play different instruments with other students, introduce new music genre's to your friends, have a go at writing your own lyrics and practice for the EC Bristol Open Mic Night!
Football is back this week and we want girls to join the activity!!!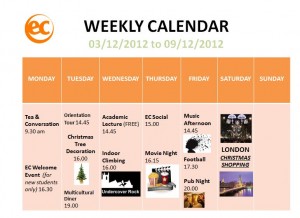 Below is a photo of some Bristol graffiti. Beautiful isn't it?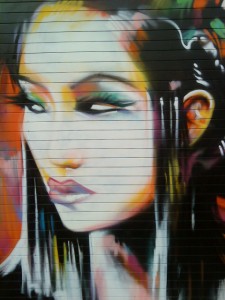 Have a great week!
Thanks from the EC Bristol Team
Comments
comments