Hi everyone,
A new week has just started at EC Bristol, new students, new activities, and we also have a new member of staff, her name is Kirstin Schneider and she will be among us until March. We wish her a very nice stay with us. A warm welcome to Kirstin!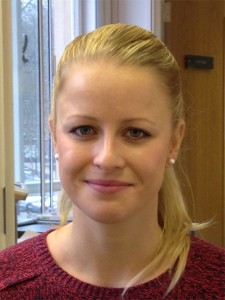 What are the activities that EC Bristol is offering this week?
On Thursday we are organising an INDOOR CLIMBING session. If you've never tried it, you really should join this activity. It's great fun trying to beat your mates during the ascent (who will be first touching the top of the wall?). It's indoors so you will be in the warm with a friendly coach who will be there to explain how to climb and of course you'll be accompanied by our EC Activity Leader.
On Friday we are organising a GRAFFITI TOUR where you will be able to take loads of pictures of Bristol's graffiti and in particular the Banksy ones. Plus, for the lovers of FOOTBALL, we are organising one session just after the graffiti tour. If interested please sign up at Reception and remember to bring your trainers with you.
On Saturday we are organising a trip to OXFORD. You must have heard of OXFORD! The City of Dreaming SpiresHave you ever heard of OXFORD? I'm sure you did! Oxford, the City of Dreaming Spires (a term coined by poet Matthew Arnold in reference to the harmonious architecture of Oxford's university building), is famous over the world for its Universities/Colleges and place in History. For over 800 years, it has been a home to royalty and scholars and an established town since the ninth century. Nowadays, the city is a bustling cosmopolitan town, still with its colleges and with a growing hi-tech community.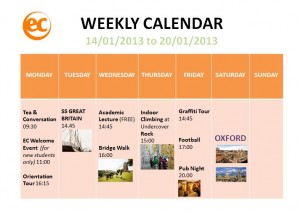 For the latest news, sports info or even great music (rock, pop rock, indie, hip pop…), listen to BBC Radio, it will be a good excercise for your listening skills. Click on the following link and choose the radio: http://www.bbc.co.uk/radio/#stations If you love music, if you want to hear the greatest old bands or discover brand new songs, sounds & bands; the EC Bristol team advise you to go and listen to BBC Radio 6 music.
Do you live out of the United Kingdom and are interested in studying English abroad? Why not Bristol?!
Still indecisive? Keep reading our posts and check our EC Bristol Facebook page.
Have a lovely evening!
Thanks from EC Bristol Team
Comments
comments