Good morning,
In January the EC Bristol team started to hold its first Student Focus Groups.
What is the purpose? Our language school in Bristol is committed to the welfare of our students and the quality of courses, accommodation, activities and facilities offered by the school. Your feedback is really important to us as it helps us to make sure your experience is as awesome as possible. During these monthly meetings, students and staff sit down and work together to make EC Bristol a great place to study and live. This is a chance for students to make suggestions and ask the staff questions.
Our last two student focus groups were on the 17th and 31st of January. Overall the students love the school and they are happy with their stay. They also really appreciate everything the team does. As a result of the meeting and the suggestions of the students involved, the EC Bristol team is looking into new exciting activities for our social programme and working to ensure all our students have the best and rewarding experience possible.
We hope that we are meeting all your expectations. The Student Focus Group at our language centre in Bristol is for everyone so get involved and help us to make the school a greater place for all of us!
Thanks from the EC Bristol team!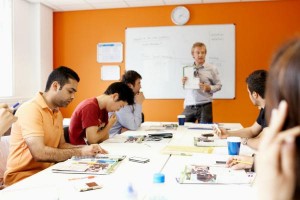 Comments
comments