How green do you think Bristol is?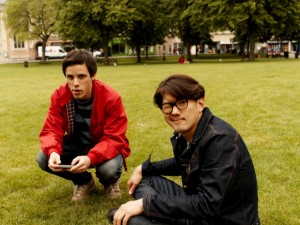 Bristol has a long standing link with the green movement. Not only is the city proud of its status as a Green Capital but is also the UK's first cycling city, with dedicated on-road cycle lanes, new traffic-free routes, 3,400 new cycle parking spaces and the bike back recycling scheme. Bristol is also a Fairtrade city and the people of Bristol trade fairly with nearly five million workers in 58 developing countries. The city is also home to:
·         The Soil Association
·         The Environment Agency
·         The BBC Natural History Unit
·         Sustrans, the sustainable transport charity behind the development of the National Cycle Network.
The city's 'low carbon' sector is booming. Bristol has a renewable wind-turbines at Avonmouth, which is also the site of Wessex Water's pioneering sewage treatment works. It has over 450 parks and green spaces, proportionately more than any other city in the UK. Many of Bristol's restaurants, cafes, accommodation options and tourist attractions have won awards for commitment to sustainability. With all this going on it is not hard to see why Bristol is a real contender for the title of Greenest City in Europe.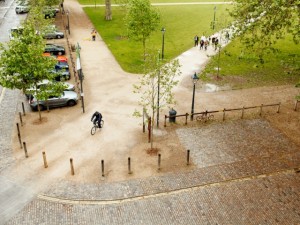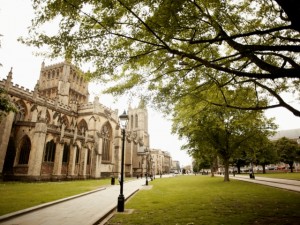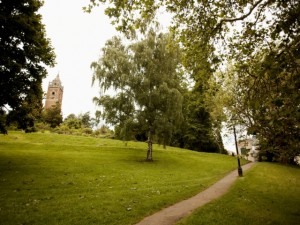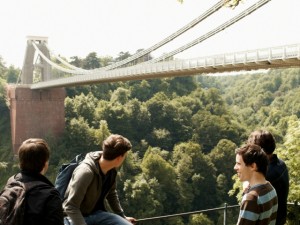 Big Green Fringe Festival 2013
Environmental groups across the UK are being challenged to run an event at the 'BIG Green Fringe', which will run for nine whole days during Bristol's BIG Green Week Festival from 15th to 23rdJune 2013. BIG Green Week 2013 will start across Bristol's harbourside on Sat 15th and Sun 16th June with the Festival of Nature, which is celebrating its 10th anniversary as Europe's biggest free natural history festival. On Sunday the Biggest Bike Ride is being held, where families can cycle on traffic free roads under the Clifton Suspension Bridge in one of the UK's biggest free non-competitive cycling events. The following weekend will feature the BIG Market on Sat 22nd June taking over the historic city centre. The action moves to Bristol's famous Park Street on Sun 23rd transformed for the morning into a massive children's playground before hosting uphill electric bicycle racing in the afternoon. Throughout the nine days, organisers are promising even more films, art, poetry, music and comedy. Visitors can expect some heavyweight environmental talks, discussions and workshops of course, as Jonathon Porritt, one of the UK's leading environmentalists, curates his second year as Festival Chair. Check the website out: http://biggreenweek.com/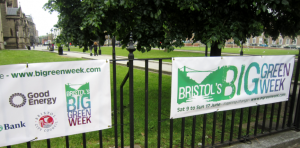 Charity action in Bristol
Did you know that giant sculptures of Gromit will be unleashed onto the city of Bristol?
Giant sculptures of Gromit, one of the world's best-loved and triple Oscar-winning animated characters, will be unleashed onto the streets of Bristol next summer in aid of Wallace & Gromit's Grand Appeal, the Bristol Children's Hospital charity.
Leading artists and designers from around the world alongside local artists will be invited to create their own, original, one-of-a-kind Gromits for the public art exhibition, the first of its kind to feature an internationally-renowned character.
Around 70 individually designed Gromits will appear all across his home base of Bristol and beyond in the project called Gromit Unleashed. Wallace & Gromit creator Nick Park is closely involved with the project and will be designing one of the sculptures on the trail himself. He said: "I can't wait to see how Gromit will look decorated by so many different artists. I love the concept of these art trails and to have 'Gromit at large' is slightly scary in a nice way for me, but also an incredible honour." Check the website out: http://www.gromit-unleashed.org.uk/
EC Centres
Our EC centres are both conscious of and concerned by the carbon emissions produced by our business activities, so in 2012 we partnered with Carbon Footprint to assess how much carbon we produce. What's more we want to get the people, working & studying with us, aware of the environmental issues.
That's why at our language centre in Bristol, teachers have been holding lectures and we have also placed signs, plastic bag holders and boxes to recycle paper all over our school.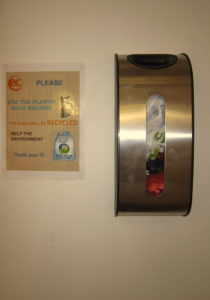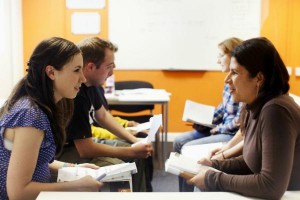 Thanks from the EC Bristol Team!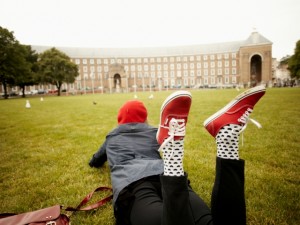 Comments
comments