Our language school in Bristol provides a wide range of activities and for next month we are adding more sport option in our calendar.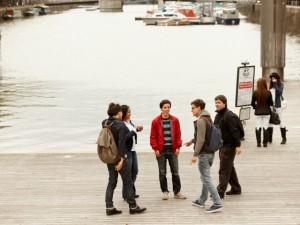 Today it's time for drinking tea and eating scones at the EC Bristol EC Social activity. Try a traditional English afternoon treat. What's more it's a great opportunity for students to interact and improve their speaking and listening skills.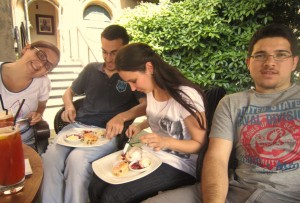 On Thursday EC Bristol is organising a Cinema Night. The movie that has been chosen is WARM BODIES, and on Friday we are organising a Book Club where students can discuss books they have read, share opinions and talk about new English vocabulary. EC Bristol is also organising a Football session, and the girls are the more welcomed.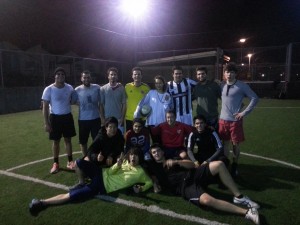 This weekend, in conjunction with our partner organisation AFT, EC Bristol is running an Oxford trip. Oxford is known worldwide as a university town and home of the University of Oxford, the oldest university in the country and the English-speaking world. Oxford is also known as the "city of dreaming spires", a term coined by poet Matthew Arnold in reference to the harmonious architecture of Oxford's university buildings.
We'd like to teach you a new English expression for this week:
The Full Monty means the whole lot – the maximum available. There are several suggestions for its origin but the earliest can be traced back to the turn of the century. In 1904 the tailors Montague Burton (later shortened to Burtons) established their first hire shop in Chesterfield. They made it possible for men not only to hire a suit for special occasions, but also to hire a complete outfit of shirt, tie, shoes and socks and those people who chose the full set were known to be wearing the 'Full Monty'. The saying re-emerged in the mid-1980s in UK popular culture. It has since been used as the title of several books and a film.
Thanks from the EC Bristol team
Comments
comments