Gabrielle Martins, one of our ex-EC students, wrote a moving message about her experience in Bristol.
The EC Bristol Team would like to share it with you. Please read below.
'One year ago I was leaving everything and on my way to the best time of my life.
Being away from everyone you know for the first time can be really scary when you realize how long 2 months can be. Missing you family and friends, going through some little problems, having to deal with a whole new culture, a new family, a new "everything"…
But then, you meet the new family, the new school, the new friends and they make you feel like you were born British, like you belong to England. And then everything changes. You get to live "the perfect life" ,with a lot of autonomy, independence and that awesome feeling of "I can do whatever I want, whenever I want".
You just gotta wake up a little early (ok,reaaaaaaally early) and go to class. But it's not like learning Math or Chemistry, it's much better than that. It's getting in touch with so many countries, so many different countries. Russia, France, South Korea, Colombia, Argentina, Switzerland, Sweden, Germany, Japan, Holland, England, Italy, Thailand, Belgium, India, Australia, Turkey, China, Spain, Palestine and even Brazil…Building friendships that overcome the distance and find yourself sharing your life with someone you met a week ago who you know better than your old friends.
Getting lunch at the Saint Nicholas Market, going to pubs, shopping, parties in the common room, staying up till late on skype, getting lost everywhere, being "homealone but all together", trying to have a (fake) british accent, stopping by at the harbourside for some coffee, going to the cinema, meeting up in London…Being hosted by two wonderful families who made me feel like a part of their family, invited me to watch movies, to walk around the neighbourhood, meeting the charity shops, giving me gifts, worrying about me, wanting to know about my culture (even saying that we just keep on dancing on the streets to annoy me hahaha) and even offering me tea all the time (God, I miss warming up with tea everyday hahah). By the way, it's not just that. The place itself makes the twelve hour flight worthwhile. As your dreams come true after years begging for it. Seeing London and Paris for the first time was just breathtaking. Taking pictures in every corner of London, getting disappointed at Mona Lisa in the Louvre, eating at Mc Donalds, going crazy at Oxford street. Having the chance to see a lot of beautiful cities (even if you have to miss a couple of classes hahaha). Anyway, what I really want to say is that you guys gave me the best time of my life, building up some memories that will never be forgotten, living in my heart forever and always. Thank you guys for everything. Miss ya =/'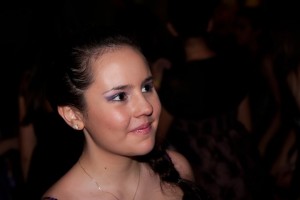 Thanks Gabrielle! We miss you too!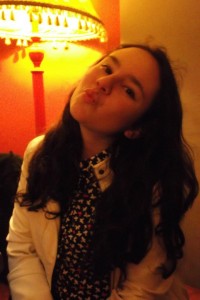 Comments
comments