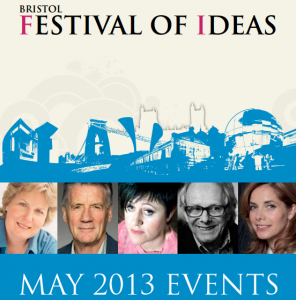 Here at our language centre in Bristol, debating and discussion are extremely popular with staff and students. You will always find a discussion going on whether it be in our lessons, tea & Conversation sessions or in in the staffroom. Topics range from tongue-twisters to international politics.
On this note, May in Bristol sees the start of the 9th Annual Bristol Festival of Ideas. The festival was set up as part of the city's bid to be the capital of culture in 2005. Its goal is to "stimulate people's minds and passions with an inspiring programme of discussion and debate".
This year's talks include topics such as:
Drone warfare, Forecasting, The moral limits of markets, Design, The politics of cooperation, Austerity and Feminism.
There will also be talks and interviews with famous people talking about their lives and careers.
If you are interested in debating or want an alternative activity for your weekend why not go along.
For more information be sure to check out the EC Bristol Facebook page and the official website http://www.ideasfestival.co.uk/
Comments
comments