Gabriela Manova was one of our best students studying an ESL course abroad at EC Bristol and we would like to thanks her loads for her touching testimonial. Gabriela was a really smiley and bubbly person who we loved having around the school.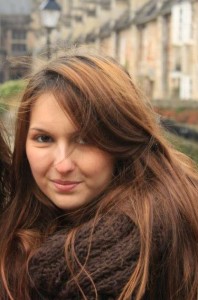 'First I was hesitating for the choice of my destination. I had in my head many destinations like Cambridge or Oxford and I didn't even think about Bristol. But then, my agency told me more about Bristol and I read also things about it so I was decided to go there. I was totally afraid because it was my first time in England but everything was awesome.
Bristol is an amazing city with interesting things to visit and places to discover. A great place for students of all age and a place where people welcome you with a smile.
I learnt a lot in EC and especially, the teachers helped me a lot for my FCE exam. From day to day, my English was getting better and meeting people helped also a lot, I could speak English all the time and not only with students like me, but also with local people.
What I like the most about EC, is the wide range of activities it offers and it's a great way to meet people when you participate. The first week I didn't really participate to the activities but then, on my first friday in Bristol, I went to the pub night which is organised every Friday evening and it was fun! I spoke to a lot of people and then already on the next Monday I had lot of new friends. I really like the fact that the school organises all kind of activities such as sport activities, cultural activities, or just chilling activities like the pub night.
The second thing I like is that the lessons are not strict or stressful, we do many activities and we learn at the same time. The lessons weren't boring and the teachers were always here for helping us or for answering to any questions we had.
Concerning my accommodation, I couldn't imagine better! I had only one person in my family and she is a grandmother. She was lovely with me, we spoke every day and it was also very helpful to have someone to speak English with at home. She also cooked very well! I still have contact with her and I will surely visit her next time I come to Bristol.
I won't hesitate to recommend EC to a friend because I think it's a very good school. I was warmly welcomed on my first day and it really made me feel comfortable. I was completely frightened and the EC team reassured me. Just on the first day, I made new friends and I wasn't alone anymore.
This experience in Bristol was very good for me personally. Before going there, I was shy and didn't really want to begin a conversation with somebody. But after Bristol, I became more self-confident because you're in permanence with people, students like you, and in the atmosphere of EC Bristol you just enjoy speaking with everybody! Now, it's easier for me to speak with people, I feel more confident.
I still have contact with my friends and they all come from all over the world. Some of Switzerland like me but others from South Korea, Spain or Italy. In EC, the social leaders don't let you stay alone. They help you to meet people and motivate you to join the social activities. You can't feel lonely in EC Bristol! And you fastly become a member of the EC Bristol family.
I think there is no special point in my stay I will remember because all my stay was INCREDIBLE and unforgettable. I met a lot of people, I succeeded my FCE exam and I completely improved my English. I already planned to come back in Bristol and I'm looking forward to it!'
Thanks a lot Gabriela! 😀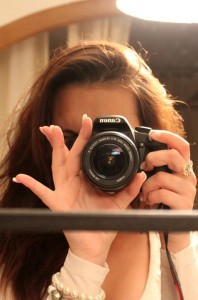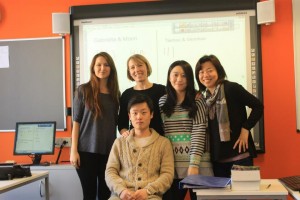 Comments
comments