Are you a current student at EC Bristol?
Are you studying hard during the week to improve your English and get to the top? or are you preparing your IELTS exam or FCE/CAE/CPE exam?
It's summer now in Bristol so why not go for a ride along the Harbourside of Bristol or the surroundings of Bristol?
Would you like to rent a bike in Bristol? But where should you go?
EC Bristol has the answer for you!
Cycle the City, based in No.1 Harbourside (Bristol City Centre), offers only to our EC Bristol students and members of staff a very great discount on the rent of stylish and comfortable vintage bikes.
Cycle the city offers 20% off on their bikes rental.



If you wish to get more information, please go to Reception.



Please have a look at Cycle the City's website: http://cyclethecity.org/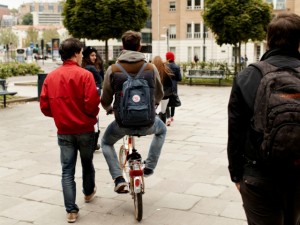 Comments
comments