Did you know that EC Bristol offers Long-term English course? If you wish to get more info, please click on the following link: http://www.ecenglish.com/school-locations/learn-english-in-bristol/english-courses/academic-year-programme
On her article below, she reports on the Hot Air Balloon Fiesta 2013 so please have a read through:
Guys, can you guess what we're going to talk about? Yes! Bristol Balloon Fiesta. Although I haven't written for a while I know I shouldn't miss writing about Bristol Balloon Fiesta. So let's carry on 😀
This year the Fiesta, which has been taken place for 35 years, was held from 8-11 August in Ashton Court Estate. During the Fiesta more than 150 hot air balloons of different shapes took off from Ashton Court Estate and they filled the skies of Bristol for four days. They could be seen all over the city.
But of course it wasn't enough because the main point of the Fiesta was in Ashton Court Estate so we went there with a lot of friends. On Thursday after meeting in front of the school we went to the bus stop and we took a bus to Ashton Court. The Ashton Court Estate was amazing! There was a huge amount of people of all ages. We could find in Ashton Court everything we could want: funfair, food, games, concerts and of course hot air balloons. All of them were quite enjoyable so we had a lot of fun!
During the Fiesta, balloons took off twice a day. That meant we could enjoy them twice a day!
It was so nice to see the balloons in the sky. Even though on Friday 9th there was an impressive show of Red Arrows (Royal Air Force), Thursday 8th August and Saturday 10th August were the most enjoyable days of the Fiesta. Why? Because there were the Nightglows and fireworks! Nights were lit up with the glow of the balloons with musical accompaniment. If you missed them don't worry, we've got an amazing video for you that will be posted on our EC Bristol Facebook page very soon 😀
For the people who joined the show in Ashton Court, I hope you all had as much fun as we did!
Stay tuned for the next post, it will be about The Beatles Story-Liverpool!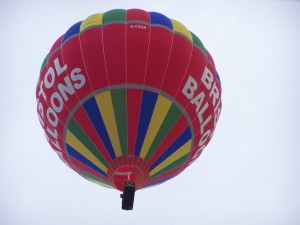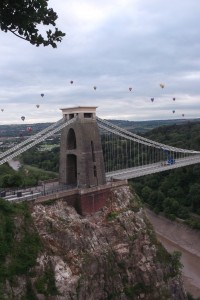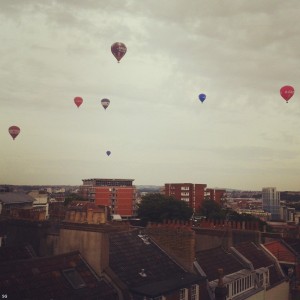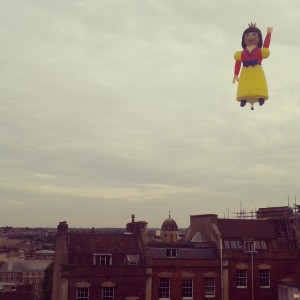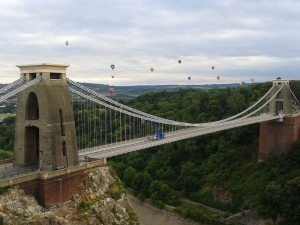 Comments
comments