We would like to thank very much Minki for his great testimonial about our school EC Bristol and this fantastic city.
Bristol is a medium sized city and you can do anything you want to.
There are not many Koreans students in this city; and living in Bristol is not expensive as London. There are also not as many schools as there are in London.
There are lots of different nationalities in the school, 30 nationalities; I have made friends with people from a lot of countries.
I really like going to the pub with my friends to watch football and then it's possible to be friendly with English people.
I have been to London by bus and it has taken two and a half hours and it is only £10 – however the train is faster but more expensive.
The shopping centre is very modern and near the school because we are right in the centre and the suspension bridge is a great place to visit. You can also see the city where Skins was filmed.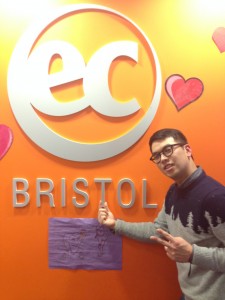 =====
EC offers various English Language Courses, including IELTS Exam Preparation Courses in Bristol.
Comments
comments