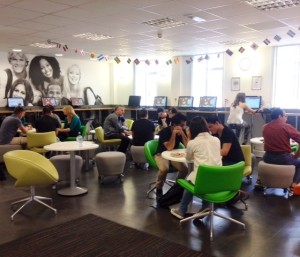 Every Monday, EC Bristol is organising an activity in which students can meet up and converse in a friendly atmosphere sharing tea and biscuits.
All English levels are welcome!
Our Activity leader offers different topics of discussion or workshops during the hour of interaction.
It is a free activity for our current students and it also permits them to improve their speaking skills in a relaxing way and make new friends.
Students have found it very benificial and a fun way to practise their English. What better than some tea, biscuits and conversation on a Monday morning to start the day.
For further information please visit our English courses page!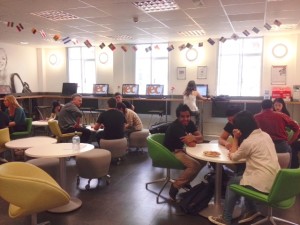 Comments
comments