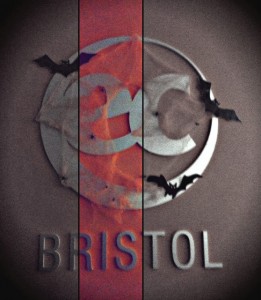 Last week, Joannah (our fantastic German intern) and Stella (Customer Service Officer at EC Bristol) were given the mission to go shopping for Halloween. They came back with bags FULL of stuff: halloween decoration, cakes, drinks, sweets, make up and pumpkins.
On Friday 31st October, EC Bristol was ready to celebrate Halloween with the decorations in place and sweets displayed.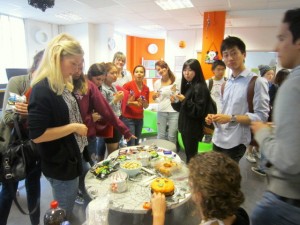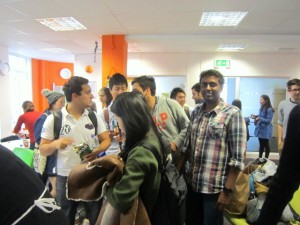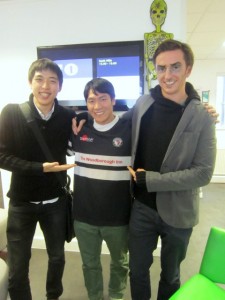 Nora studying in an Upper-Intermediate class was carving a pumpkin with our activity leader Luke. The pumpkins suddenly became pretty scary.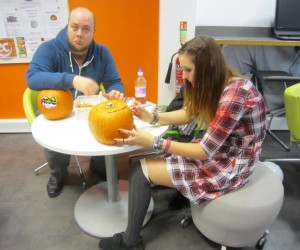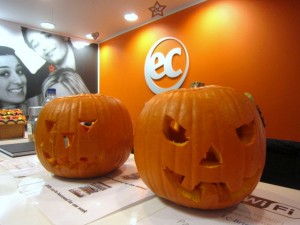 Other students such as Yuri (Japanese student in Upper-Intermediate) also enjoyed building gingerbread houses.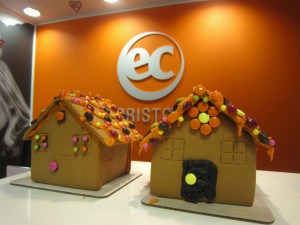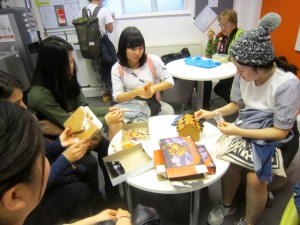 A few students came dressed up in the afternoon but at nightfall, for the big party in Basement 48, everyone was.
Our teachers also wore fancy dress: Andrew & Caroline came dressed up as the two characters of the Corpse Bride, Lara as a vampire and Shelley as a character from the movie Bettle Juice.
The girls from the EC Bristol staff were disguised as skeleton/zombies.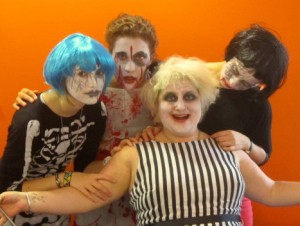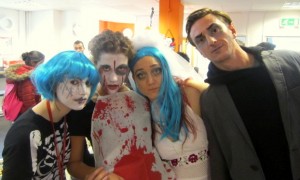 That was fun! The spirit of Halloween is still around us!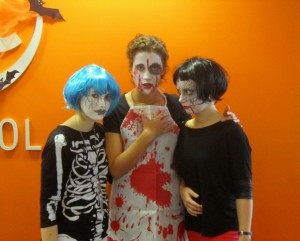 If you want to find out more about our EC Bristol English courses, please click on provided.
Comments
comments