Today we went to explore North Street in Southville, Bristol.
We saw quite a few pieces of graffiti and then stopped for a well deserved hot chocolate in the Tobacco Factory theatre cafe.
There are lots of lovely restaurants, cafes and bars along this road. You can go walking or take the bus 24.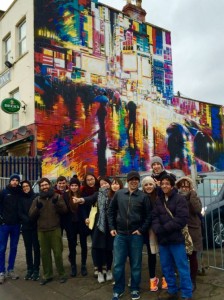 It's also a stone's throw from Greville Smyth park and Ashton court if you fancy a winter walk.
Fancy studying English abroad? Why don't you come to Bristol and visit our fantastic school: http://www.ecenglish.com/en/school-locations/uk/learn-english-in-bristol
Comments
comments