Weeks ago, our Spanish student Rosario Aparicio Bravo, better known as Charo, had a fantastic surprise…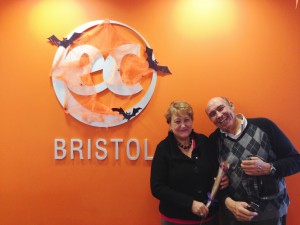 Her husband came over to Bristol for their anniversary and brought her a beautiful rose!
Charo wasn't expecting to see him at all. You can't imagine the amazed expression on her face.
Juan & Charu have been married for more than 40 years and have two lovely daughters and two grandchildren.
Juan, her husband, does not speak a word of English but this wasn't any barrier to come over to England.
…This is true love!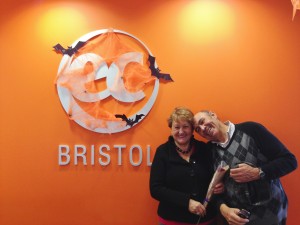 We asked Charo about her secret and she told us that there is no secret; the key is that you have to find the right person and you will overpass everything.
For more information about EC Bristol, please visit our website http://www.ecenglish.com/en/school-locations/uk/learn-english-in-bristol
Comments
comments