JJ or better known as Juan Jose Aparicio Franco would like to share his opinion on EC Bristol. He was following a General English course.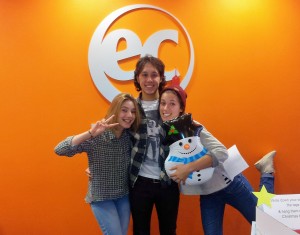 I was in EC Bristol for a month and a half. Not a long time but full of experiences anyway.
You're always supported with your problems or doubts, being surrounded by friendly staff and teachers. I was expecting something absolutely different, but I am completely pleased with my improvement. The way they teach, the different options you have, having a lot of different teachers: everything was perfect.
I wish I could stay longer and I recommend the school to anyone who wants to improve their language skills. I'll  miss everyone and everything.
Comments
comments