Markus Schaerer, 28 years old, Swiss, studies at EC Bristol in High Intermediate class.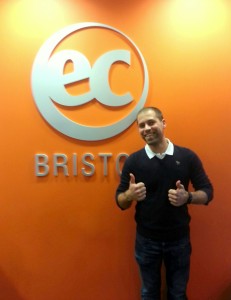 I chose Bristol because it is very near to Switzerland. The teachers are very friendly and funny and it is very easy to improve your English with them.
I would of course recommend EC English Courses in Bristol to my friends. The staff are very friendly and the school and facilities are very modern. The staff always try to help you if you have a problem or need more information.
My favourite activity was playing mini golf. It was enjoyable and a good way to meet new friends.
Comments
comments