Nina Sainsily was a student at EC Bristol and was studying in a General English class. She came straight from Guadeloupe.
Nina would like to share her thoughts about EC Bristol.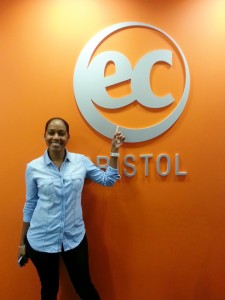 Good school, modern and many interesting activities. Very good teachers, very enjoying classes. I didn't really learn anything new but it was a big review of English classes I had at school ten years ago. I'd been learning English at school for nine years, it was so good to see all the grammar and stuff again.
Apart from the classes I really enjoy the fact that everybody comes from different countries; from the students to the social leaders.
If I had to do it again, I would. And I will recommend EC School for sure.
Comments
comments