Paolo Emilio Regno Arauz was a student at EC Bristol. He has now left Bristol and is back to his lovely country: Panama.
He would like to share with us his views on his English courses in Bristol.
Please read below his Q&A's.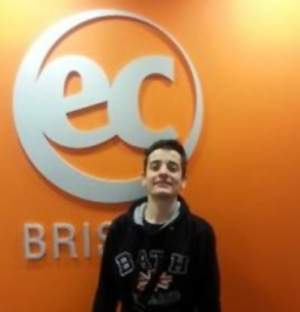 Why did you choose this destination? 
I chose EC Bristol because my mother sent me there, Bristol was my first chance to know Europe.
What did you learn?
Reviewed and improved my English while in EC.
How much did you improve?
A lot on grammar, and pronunciation. I liked the dynamic English lessons and activities, they raise your interest in class.
What was your favourite EC activity?
I loved the trips, mainly those to bath and Cheddar Gorge.
What did you like most about the school/lessons?
They were (the school lessons) well prepared and worth it.
Would you recommend EC to a friend?
If they have the money, yes.
What did you like most about the social leaders?
I liked their willingness to answer questions, and their nice mood.
What will you remember from your stay?
I think I will remember everything.
================================
Find out more studying English in Bristol.
Comments
comments