Jaewook Lee comes straight from Korea and studies at EC Bristol. He would like to share his feelings about his English courses in Bristol.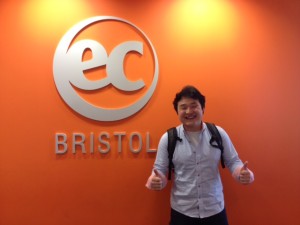 I will never forget the first day of EC Bristol school. I had never gone abroad before I came here so everything was new. My host family was very kind and friendly so I could settle in easily. Actually, I couldn't find the school's entrance, although I arrived in front of the school. After having an exam, I joined a low level class. My English was terribly awful but now I've been here almost six months and I think I'm better than before. All teachers are very helpful, friendly and supportive. Also, the class atmosphere is really lively. I think the class contents are very rational as well. The teachers always check me about everything and take care of me. I think that's why I could improve my English.
Anyway, I like EC school and I will never regret choosing this school.
Comments
comments