Masanobu Hotta, Japanese student, was studying English courses at EC Bristol.
Read his testimonial below.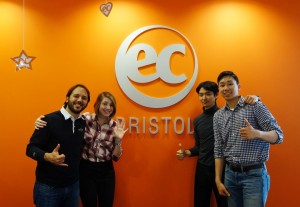 I have been studying on a General English at EC Bristol for two months.
I really enjoyed studying with many students from all over the world in such a friendly atmosphere. It was not a long time but during these two months I improved my English a lot.
EC Bristol teaches many different levels so my class was very suitable for me and I found out my weak points in English and improved.
Bristol is a small city located on a harbour. There is a vibrant and great vibe in Bristol, different from London or Oxford where there are many Japanese students.
All the sightseeing spots and shops that I need, are in the heart of the town. Therefore, I could visit all of them on foot.
Also the living cost is cheaper than in London. It was one of the reasons I chose to study at EC Bristol.
I would recommend EC Bristol to all levels of students and especially beginners who wants to improve their English in a great way!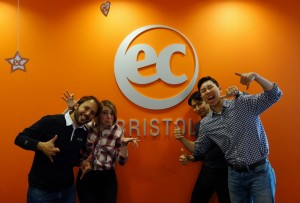 Comments
comments