Why did you choose this destination? I chose Bristol because it's a nice city and it isn't very big. It's a good city to live in.
How much did you improve? I improved much more because I was speaking in English all the time at EC Bristol.
What did you like most about the lessons? I like the teachers of the school, they are always available to help you out!
Would you recommend EC to a friend? Yes I will recommend it to my friends.
Where did your new friends come from? My new friends come from Spain and Germany.
What will you remember from your stay? I will remember a beautiful experience.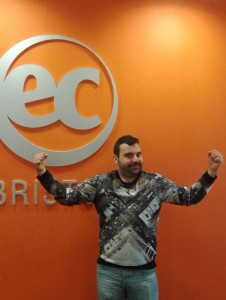 If you wish to learn English at EC Bristol, check out our English courses in Bristol.
Comments
comments