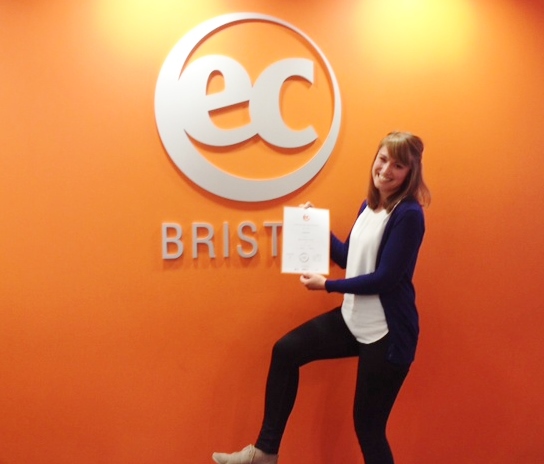 First of all, these four weeks were an unforgettable experience, which I recommend to everybody, who is interested in improving his/her English, getting to know another country and making new friends from all over the world.
One reason for choosing EC Bristol was the price but another and more important reason was the possibility to make a work and business course. I think this is a good way to get to know important and helpful work-vocabulary.The topics were: meetings, holding a presentation, business lunch and so forth. Moreover all in all the teachers and the staff were nice and helpful.
You have also the possibility to join a lot of activities after school like academic lectures, pronunciation class, Yoga, trips to Cheddar, Wells and Glastonbury and so on.
Another point to consider is that Bristol is a young, lively city, with a lot of things to do. The only negative point to mention is the bad bus system.
Finally I'm glad about going on this journey!
Would you like to learn English in Bristol?  Find out more about English courses in Bristol.
Comments
comments