We all wanted to aim high…
so we walked together to the climbing centre. Everybody was excited about this afternoon. For some it was the first time, and for others it was routine, but for all of us it was unbelievable that the climbing hall was a church!
We had a good instructor, who explained what to do and then we could try it ourselves and test our limits. We secured each other in pairs and after we climbed without ropes or anything else!
It was fun!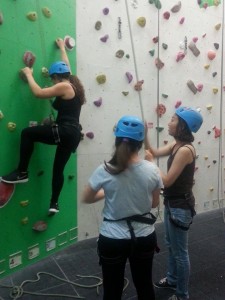 Find out more about English classes in Bristol.
Comments
comments