Alex, Ziyad and Marta, student from our EC Bristol's English Grammar class, have written a short story about a Colombian student.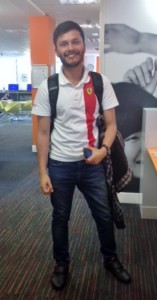 There was a lonely boy who had been named Sebastian.
He had looked for a new name. He had been asking people for ideas and the result was Santiago.
After a few weeks, he loved his name and became the 'Shakamaka'. He was happy for the rest of his life.
Comments
comments