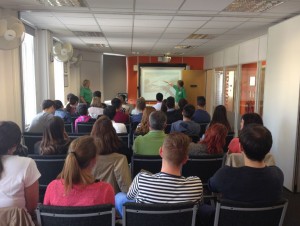 Today we had a fabulous activity in our school and I was happy to be able to join it.
My name is Alexandra Schmidt and I came from Germany to EC Bristol to do an internship at the reception.
Two lovely volunteers from 'Bristol Zoo Gardens', Diane and Mary, came to visit our school and tell us about the zoo and its history. We heard about the animals living in the zoo, Henry Riley, the founder, and how they managed to bring all the exotic animals to Bristol Zoo. It was very interesting for us as they showed a lot of videos and pictures in their presentation. But even better than just looking at pictures of animals is to be able to see them live – and we had the chance to!! Diane and Mary brought some animals from the zoo – there were tiger snails, a giant spiny stick insect, a Chilean rose tarantula and a cockroach.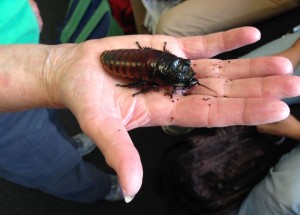 As you can see in the pictures below we were all very thrilled about the animals since we were allowed to touch them.
All in all, it was an extraordinary experience for us and we are all thinking about going to the zoo together.
Thanks to Diane and Mary!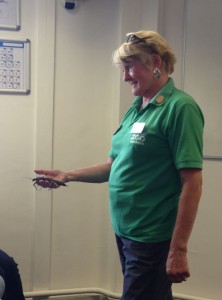 Alexandra Schmidt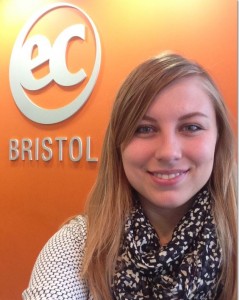 If you wish to study English at EC Bristol, please go to the following link: http://www.ecenglish.com/en/school-locations/uk/learn-english-in-bristol/english-courses
Comments
comments