Maxim Grishin, from Kazakhstan, speaks about his experience at EC Bristol! He was studying in the Work & Business class in the afternoon.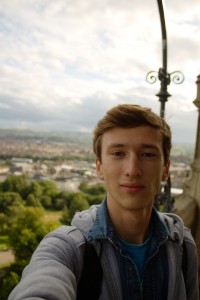 Meeting new people is always interesting, especially if you share a common goal – learning English.
Lessons at EC Bristol school helped me to overcome shyness and speak naturally. I learned a lot and now I am more confident when speaking English.
I've got a lot of new friends from different countries and we had a lot of fun during the multiple activities organised by the school, such as the graffiti tour, indoor climbing, bowling and visiting other cities.
It was a great experience and I can't wait to share it with my friends!
Comments
comments