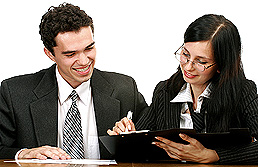 EC Cambridge provides consultations with students looking for work during their stay
We offer information about the relevant documents students will need to obtain in order to find work in the UK
Discuss the kind of employment the individual would like to undertake and advise whichbusinesses would be suitable to approach
We offer assistance in writing their CV, with a template from which they can work. We help them correct their spelling and grammar to ensure their CV is professional and appropriate to their desired employment field.
We offer lists of agencies to contact and recommend the most suitable for their desiredoccupation
We have contacted many catering establishments and colleges to find out whether they employ students and what kind of wages they offer. Colleges, bars and restaurants can be good work for the students as they offer evening and weekend work which fits in with their tuition.
Ask at the Student Services Centre for more information.