At EC Cambridge, we have noticed that many students call Nigel "Professor Nigel". There could be various reasons for this!
a. He really is a professor.
b. He's rather elderly,has greying hair,needs reading glasses,and wears a suit.
c. There's a mix up between the names for an English language school teacher and the head of a university department
or d. Something else!
Recent scientific research has shown that students calling Nigel "Professor Nigel" are receiving significantly better reports than those just saying "Nigel". You may still be rather confused by all this, but, the next time you see him, it might be a good idea to say, "Hi, there, Professor. How are you doing?" 🙂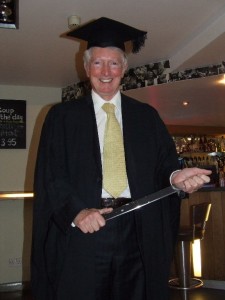 Nigel Newbrook