This Saturday we had a fantastic day trip to the UK's capital city, London.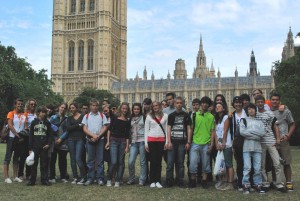 The day started with a great guided tour which taught us many interesting facts about the historic places and buildings of London; we saw Big Ben, the Houses of Parliament, The London Eye, Tower of London, Tower Bridge and many other famous sights.
Later we had some free time to look shop and relax in beautiful Covent Garden. We watched the famous street artists and enjoyed the amazing weather. What a great day !!