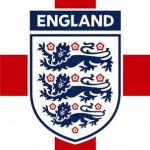 Calling all English Language Students at EC Cambridge!
We have managed to obtain a limited number of tickets to Englands last friendly game, before the World Cup against Mexico. This will be a fantastic way to spend an evening following your English Language Classes. The match is on the 24th may.
For a bargain at £58.00 you'll get transfers from Cambridge to Wembley and back again and most importantly, tickets to the match. The Coach departs Parkside at 15:45.
Be quick as the tickets are selling like hot cakes and we don't want you to miss out!
See Mike in the computer room ASAP for more details.