As you all know by now, we run a weekly activity program at EC Cambridge and for our ENGLISH LANGUAGE STUDENTS and other than the excursions, the activities are free of charge.
Heres next weeks, 31st May – 04th June.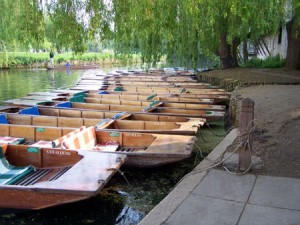 Punting. A punt is a flat bottomed boat which does not have a Keel, and its propelled by means of a long pole. Punts were introduced as as pleasure craft in Edwardian times, since then punting has become one of the most popular ways to see the famous bridges and colleges along the river Cam.
Archaeology and anthropology Museum – Visit the university of Cambridge, Archaeology and Anthropolgy Museum. The museum has a huge collection of over 35000 pieces from South, South East and East Asia. There are currently four exhibitions running at the Museum, Assembling Bodies, Sapmi, Bodies Exposed: Image and Identity and the Zisha Ceramics of China. Amongst this you also have the traditional galleries to choose from.
Don't forget the trip to Norwich on Monday 21st as well as the chance to see Chicago once of the greatest London musicals. £22 and £45 respectively.
To finish the week there are trips to York and Stratford and Warwick Castle. Both £30.
Enjoy your week!