EC CAMBRIDGE extends a huge thank you to Andrea McKay and Stephanie Offord (Cambridge ESOL) for their invitation to our students.
Well done to the EC students who attended.
Inmi Heo
Leonardo Bellomo
Mariana Martins
Yelda Kay
Tumasch Pitsch
Fikriye Bakir
Marta Colonna
Bahar Ebtehaj
Daniela Sibiriu
Selen Ozsari
Irene Asquini
Mustapha Nekkache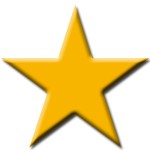 The students really enjoyed it and the feedback was great!