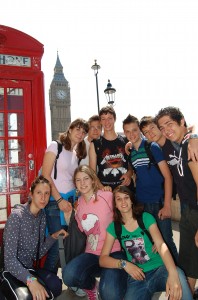 On Saturday young learners from our EC Cambridge summer Junior Programme enjoyed a fun full-day excursion to the centre of London.
The weather was lovely and sunny, and we all got to see lots of famous London landmarks, such as Big Ben, the Houses of Parliament and Buckingham Palace on our walking tour with an official London guide. Even an iconic red telephone box provided a good photo opportunity!
We had time for shopping in Covent Garden and Leicester Square before returning to Cambridge in time for dinner. Roll on next Saturday!