Take this opportunity to visit one of the most archaeologically diverse colleges in Cambridge, 15th to 20th Centuries. See it's coutyards, the Bridge of Sighs and the river gardens.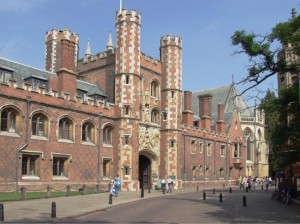 Also we visit the Sedgewick Museum. he Sedwick Museum in Cambridge is one of the best geological museums in the country. Exhibitions of fossil records take visitors on a trip through time from the earliest life on earth, to the origins of modern life. The fossils are arranged by age. You can simply walk from one display cabinet to the next following the ages through.
See Mike for more details and pick up this weeks activity program from the computer room, common room and outside the academic office in the school.
Have a good week!