In December, many of the Academic Year students attended a lecture about Christmas, given by Kendra Seed.
Kamran has written this summary of it.
Christmas has a lot of meanings in each country. Symbols of Christmas are holiday food and lights. The reason for the holiday called Christmas is to remember the birth of Christ. Most people hold Christmas on the 25th of December every year.
The Christmas tree is a Christmas symbol. It came from the 16 century in Germany. The second symbol is Father Christmas who was first called St Nicholas. St Nicholas lived in Turkey and helped poor people by giving them gifts. The third one is cards and presents. Henry Cole made the first one. In England, they use them for charity. The fourth one is mistletoe-wreaths. People should kiss each other under them. The fifth one is food. At Christmas it is divided two parts, a turkey dinner and Christmas pudding.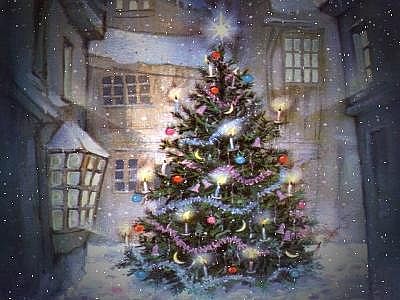 Christmas all over the world is different.