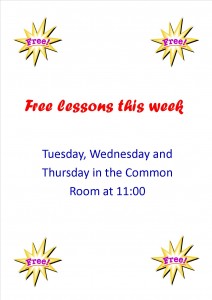 If you have a bit of free time this week, why not take advantage of our Free English Lessons at EC Cambridge. Lessons are every Tuesday, Wednesday and Thursday in the Common Room!
Classes for pronunciation, conversation and lectures. Sign up today on either of the academic noticeboards!
If you are not an EC student and want to take advantage of these lessons, why not check out our website for more information!
http://www.ecenglish.com/school-locations/learn-english-in-cambridge