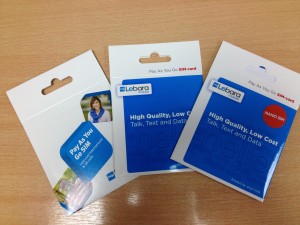 At EC we are always looking to help students as much as possible whilst they are studying in the UK. We have lots of relationships with companies in Cambridge that help our students save money.
Currently we are offering our students free Sim Cards for Lebara mobile. We have Sim Cards for all phones ranging from Standard Sims, right up to Micro Sims. Lebara offer the best rates for phoning abroad and if your friends on Lebara too, you can get free calls and text messages to them.
If you want to pick up your free Sim Card then speak to Mike in the Computer Room.