So last week our Junior Programme 2013 ended with a fantastic last week of fun and games and of course lots of English Learning!
Amongst the usual things going on we had a Masquerade Ball where students made their own facemasks  and then danced the night away! This not only was great fun but of course gave them great practice in communication, team building and practising their English Speaking Skills.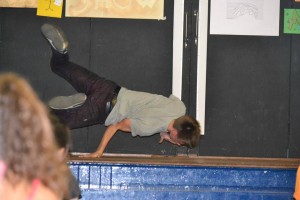 Following this we also held our final talent show of the summer with a range of different acts entering in. Pick of the bunch was the break dancers.
So all in all our students had a great time and we all had a great summer! We look forward to seeing some of them back next year! Have a good winter guys!