This Friday the 15th November, the whole of the UK celebrate Children In Need. People all over the country will be doing something funny for money and at EC Cambridge we are no different!
Staff members this year will be dressing up as their favourite Superheroes and of course we are inviting our students to get involved too either by dressing up as their favourite Superhero or by wearing something yellow. Last year, members of staff dressed up as Children's TV characters. You can check out the video on Facebook by clicking here!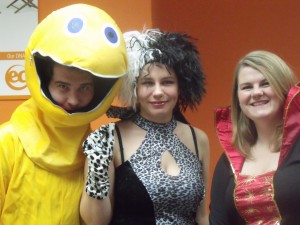 We will also be selling yummy cakes in Reception and collections will be happening around the school! Please give generously as all money raised is donated to Children's charities not just in UK but around the World!