At EC we try to give something extra to our students. Students studying on our English Language Courses in Cambridge benefit from a range of extra curricular activities and benefits whilst studying. Here we look at a few of these extras.
Firstly, we have our free activity programme. We offer lost of trips and activities around Cambridge and all are free of charge. We visit some of the world famous colleges and museums as well as sports, parties and bowling.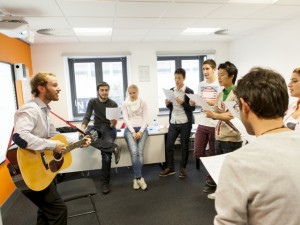 As part of this programme we offer free English Lessons three times a week as well as a book club. There is also a free careers service. Advice is given by a trained professional on finding work and studying in the UK.
EC as a group also has a long standing project called Corporate Social Responsibility (CSR). For our students this means that we can helped them get involved in projects that help out our local community. Such as volunteering for charities. Although volunteer work is unpaid, it looks great on your CV and gives valuable English practice with native English speakers.
As part of  CSR we also have various events throughout the year. Last week we participated in Children In Need. Dressing up and selling homemade cakes to raise money for charities all over the world! We raised over £300!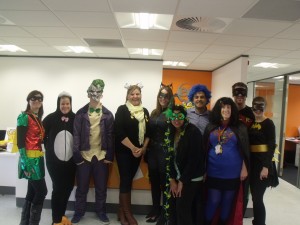 Other than these activities and projects we offer out students a free EC student card. This card entitles them to discounts in shops, cafes, restaurants and bars all over the city. We have free Sim Cards available. We have some great discounted tickets to Nightclubs and bars offering International Student Nights.
So all in all there are a whole range of extras when coming to study at EC Cambridge!