Christy is one of our teachers and is also our Academic Year 20 programme organiser. Here's a few words from her on the school and Cambridge in general!
Primarily I enjoy teaching English because I love the richness and complexity of the language. It is also a very rewarding to experience students progressing and achieving their own natural potential.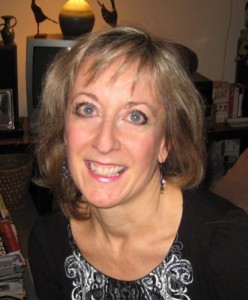 I like being in an international environment with overseas students from all over the world and sharing different cultural experiences with them.
EC is in a wonderful location in central Cambridge and the working environment in the school is friendly, relaxed, committed and egalitarian. I enjoy being able to instill confidence and motivation in students through creativity and encouragement- by being myself!
My tip for learning English is never to be afraid of making mistakes and try to read something everyday in English, at your level. Immerse yourself in the culture as much as possible outside the classroom and listen to your teacher! Also, try to develop some workable study skills.