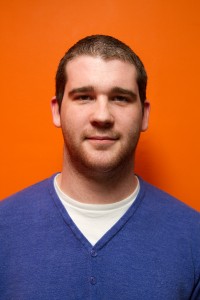 Any one who has studied at EC Cambridge in the last four years will probably know our Customer Service Officer Mike. Mike is based on the front desk and is generally the first port of call for student questions. So here are a few words from him about Cambridge and EC.
Cambridge is an amazing location. I have lived in a few places around the UK, but Cambridge is by far the best! It's such a friendly safe city full to the brim with International Language Students.
The best part of working for EC is the students! I have met some amazing people over the years I have worked here. All of the students are so friendly. There is a great mix of nationalities so I have learnt so much about other cultures and traditions.
My favourite part of Cambridge, has to be the amazing University Buildings especially Kings College. The Architecture is spectacular and you can get a great view of this from the top of Great St Mary's Tower.
All in all, Cambridge is a great place to learn English!