Don your brooms and wave your wands! EC Cambridge is heading to Hogwarts! In February we will be offering our students the chance to visit the amazing Harry Potter Studios in Watford. Here you can visit the Great Hall of Hogwarts, Diagon Alley and number 4 Pivet Drive and also see some amazing scenery and props used in the amazing Harry Potter Films!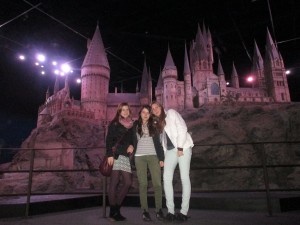 There is loads to see and do and this is a must for any Harry Potter fans!
Don't despair if you are not here in February as we will be offering this trip around 5 times per year. For more information about activities at EC Cambridge click here!