So 2013 has nearly finished and a new year approaches!
Firstly we would like to thank our amazing students for a fantastic year! We have had some really good times and hope that you have made some brilliant memories for the future!
Over the past 12 months there have been some huge changes at EC Cambridge and in turn we have faced some challenges! In September we moved to our new building! Finally we were all together in one place! Four years of hard work and planning finally paid off! We have had the pleasure of welcoming some new faces to our great team but sadly have had to say goodbye to some others.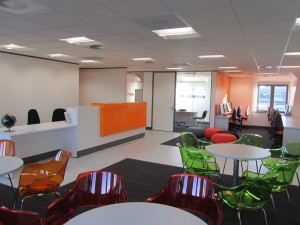 Thanks to a lot of hard work, our teachers, agents and of course our wonderful students EC Cambridge English Language School has continued to be a popular destination for International Students and for that we are forever grateful to every one involved.
All that is left to do is to wish all of you a very Happy Christmas and all the best for 2014!