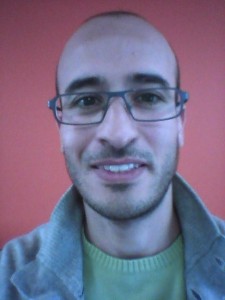 Mustapha has been studying at EC Cambridge, studying on a Academic Year English Course incorporating a Cambridge ESOL exam course.
Here is a few words from him about his time at EC.
Being in EC Cambridge since September, I did a break of nine month in my career to improve my English skills and have an experience abroad. To be honest, my first week was plenty of doubt. Was it a so clever idea to do a gap year at 35 years old? After a while, my apprehension disappeared and I can say that is the most interesting experience of my life. Sharing a house with English people, meeting people from around the world, learning about other cultures help me to understand better myself and what I want to achieve in my life while I'm reaching a high level in English.
One last confidence, during my studies, I used to be one of the weakest students of the English course.  Now, I'm thinking about orientating my career to an international environment for using my communication skills. It will be funny if I could meet my secondary school's English teacher and start to chat for a return match.