If you are thinking about taking an IELTS test in Cambridge then EC Cambridge is an excellent place to prepare for the exam. IELTS tests take place about once a month in Cambridge and usually they take place at Anglia Ruskin University, just a two minute walk from the school.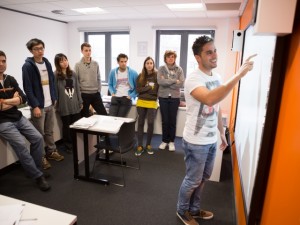 Our courses are taught by fully qualified teachers, many of whom work for the IELTS exam board, either as examiners, marking papers or writing blogs for the IELTS website.
We have specific courses designed for passing this exam and crash courses in four and eight week blocks. If you want more information, get in touch!